Let's get to World's!!!!

Help Sarah Represent Great Britain at the World Championships!
Hey everyone! I'm Sarah Craig and I am the third basemen for the Great Britain National Softball team, (seen in the video above). We have earned a bid to the World Championships in August! This is the biggest international stage for the sport (this is our Olympics) and the first time the event is being held in Europe! It is an amazing honor to able to represent Great Britain on such a large stage, and I love being on a team with such an amazing and talented group of women.
It has been a dream of mine for as long as I can remember to be able to compete amoung the best in the world. It has taken 14 years of hard work and long hours on the field to get here, but now I am. By donating to my project and sharing this page, you are helping me turn that dream into a reality. Even the smallest contribution will make a difference!
The Million Dollar Question
So if we are a national team playing in the biggest competition in the world, why do we need funding from friends, fans, and family?
Unfortunately, when softball was cut from the London Olympics in 2012, the funding for the sport decreased dramatically across the world. It becomes even more of a challenge to fund a team like Great Britain because we are all scattered throughout the world, living in America, Canada, Australia, France, Thailand, and of course the UK. Although we may live in all corners of the world, we all are willing to make sacrifices and find ways to fund ourselves to play the sport we love!
Your donation will help fund my flight to the Netherlands, accommodation, training equiptment, tournament fees and all of the expenses needed to have a successful tournatment.
Money Isn't Everything
We know not everyone will be able to offer financial help, but there are still ways that you could contribute to the project. Please click the 'I want to help' button above if you are happy to help share with as many people as possible.
Another way to help is buying some Great Britain softball apparal! A portion of the sale goes towards the project. http://softballtees.spreadshirt.co.uk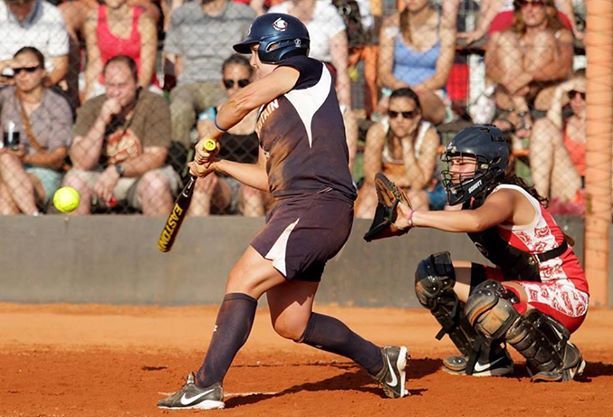 Hope to hear from you soon :)
If you would like to get in touch with me to find out more about my project, or just want to say hello, my email is:
sarahashleycraig@gmail.com
Support Great Britain throughout the championships by following us on the tournament website: www.wcsoftball2014.com.

& thank you!!
Everyone's donations and support mean the world to me!
Thank you so much,
Sarah xx