Have you sponsored this project? If so, log in to comment on updates!
3 years, 7 months ago
Dear everyone,
hat a beautiful start of the year!
The first batch of ordered books has arrived, yay!

I'm sending some happiness and excitement for you to enjoy :)
We didn't forget about our pledges, don't worry! It's just that everything decided to happen right now and there's simply not enough minutes in our school hours :)
Here's some atmosphere from the bookmark-making workshop.
Have a great 2016, we sure will! <3

3 years, 8 months ago
Dear sponsors, dear everyone!
We have reached our goal and this is fantastic!
Woohoo, thank you, thank you! :)))
_____________________________________

I have received most of your pledges; patient Hubbub employees have been a great help in managing everything.

Just to let all of you know, when you pledged to our cause, you got the mail where Hubbub informs you that the amount you decided to donate will only be taken from your account AFTER the project ends. which means yesterday or two days ago, depending on where you live.
So don't panic, you haven't been charged twice, i.e. payment wasn't taken on the day you pledged but only now :)
I will wait a week or so to receive all your pledges and then I'll dedicate myself to organizing and sending out your rewards.
Maybe I'll have to contact some of you to get your addresses so it might take a while, but I know I can count on your understanding and patience. 
Sending a big hug to everyone, you warmed my heart immeasurably.
Jelena

3 years, 8 months ago
One week to go!
Yay! Thank you so much for supporting our project!!
When the crowdfunding ends I'm planning to purchase as many books as I can. So, in 3-4 weeks (depending on how quickly my order will be shipped) you'll witness the results of all the kindness you showed us. 
I can't wait! :)))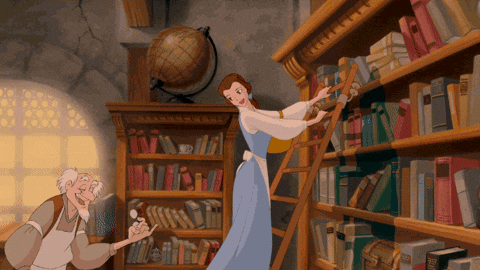 3 years, 10 months ago
Second update!

Hello everyone, since our last update, we got some new sponsors, helpers and promotors so big THANK YOU to all of you :)
I got some questions regarding book donations to our library. Yes, we accept books! Children books more precisely, and you can bring them in person (if you live somewhere near) or you can send them by mail.
For more info you can contact me at:

knjiznica.novocice[at]gmail.com
or through messages on Hubbub.
3 years, 10 months ago
Time for our first update.

Wow! I couldn't even imagine that this project would reach so many people in such a short time.
I feel deeply grateful for all your words and actions of support and it motivates me even more to persevere in my mission.
People from all over the world have contacted and sponsored us until now and I thank you all for spreading the word!
The media in Croatia have also helped us a lot, our story has been covered by some of the leading national and local newspapers such as Večernji list, RTL, Soundset Plavi Radio, Kronike Velike Gorice, VG Danas, Čitaj Me, Index etc.

Here are some of the articles:

http://www.vijesti.rtl.hr/novosti/hrvatska/1774989/djeca-u-novom-cicu-su-dobila-novu-knjiznicu-ali-police-su-prazne-donirajte-i-pomozite-im-napuniti-ih/

http://www.kronikevg.com/pozivaju-se-gradani-na-doniranje-knjiga-za-novu-skolu-u-novom-cicu/
http://www.soundset.hr/vijesti/hrvatska/pomozimo-im-napuniti-knjiznicu

http://vgdanas.hr/Dogadjanja/Clanak/13394/internetom-do-knjiga-knjiznicarka-pokrenula-crowdfunding-za-novu-skolsku-knjiznicu.aspx
http://www.index.hr/black/clanak/ovi-su-malisani-pet-godina-cekali-novu-skolu-a-sada-se-bore-za-svaku-knjigu-mozete-li-im-pomoci/846373.aspx
http://citajme.com/pomozimo-ucenicima-napuniti-knjiznicu/
http://www.cityportal.hr/pomozite-knjiznici-u-novom-cicu/
http://x-ica.com/pomozite-opremiti-skolsku-knjiznicu/